As some of you old-timers may recall, there used to be a Frank Zappa image gallery around here back in the day (it was the year 2000, this site got about 10 visitors a day, and my ginger-tinted beard had yet to come to fruition). As time passed and the galleries became cumbersome to maintain, and since there was/is a plethora of Zappa pictures floating around the interwebs anyway, I decided to just lay that feature to rest.
Fast forward, enter Flickr.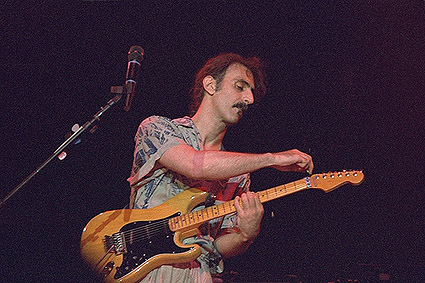 Here's two photo-sets that I deemed worthy to re-publish from Ye Olde Obsolete Zappa Gallery: Zappa live in Vorst Nationaal (Brussels '82, '84) and Zappa at the Yellow Shark press conference. Both photo-sets were kindly sent to me by (and are copyright) Dirk Laforce. Enjoy!