April 30th, 2007 • posted by Barry's Imaginary Publisher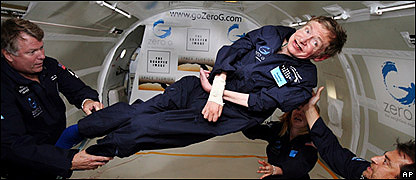 Doesn't he look like one happy space cadet?
"It was amazing," Prof Hawking said after the flight. "The zero-G part was wonderful and the higher-G part was no problem. I could have gone on and on. Space, here I come!" he said.