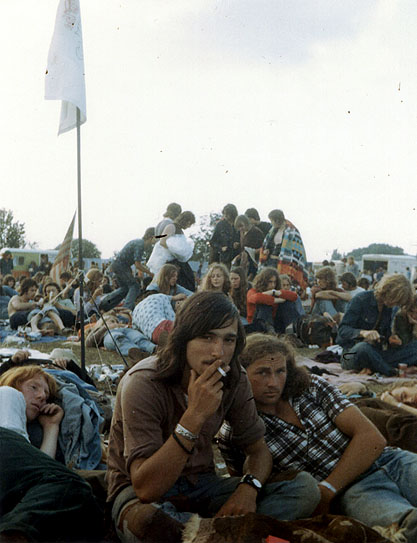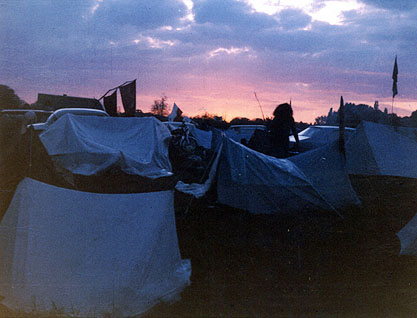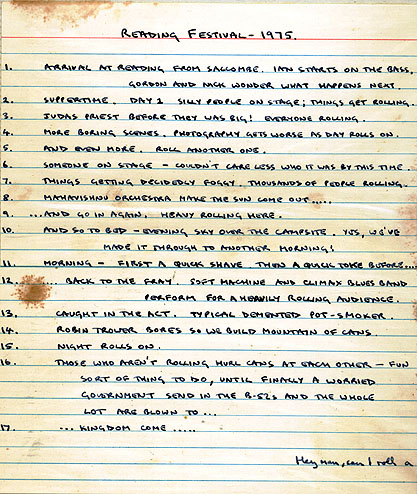 These photos here were taken by our own very esteemed Magic Fingers on the Reading concert during 1975 (OMG!! WTF!!!8888 There he is…! Awesome!!!) :-)
I'm very fond of this sort of pictures, and given the fact that the core of this website is the fans, and their experience as such, we could have a gallery potraying such an experience. It doesn't have to be pictures with the *Artist* necessarily, but those who show the general athmosphere of the concerts you've ever attended… This could be a new feature updated periodically and with time it could be interesting to see the results.
So, if you like the idea, I'd like to ask you for your old/recent pictures, with or without you or the artist of the concerts you attended. Doesn't have to be related with The Man himself, this is about you as A FAN. And, also, memorabilia, signatures anything that you think might be interesting. Got the Valley Girl colouring book? A lighter or a pin? An old ticket? Send me your pictures: sharleena@gmail.com, why dontcha?
"Thank you very much for coming to the concert. Hope you liked it. Goodnight!"