Dr Sharl and I went to see Rufus Wainwright last night at the Cirque Royal in Brussels.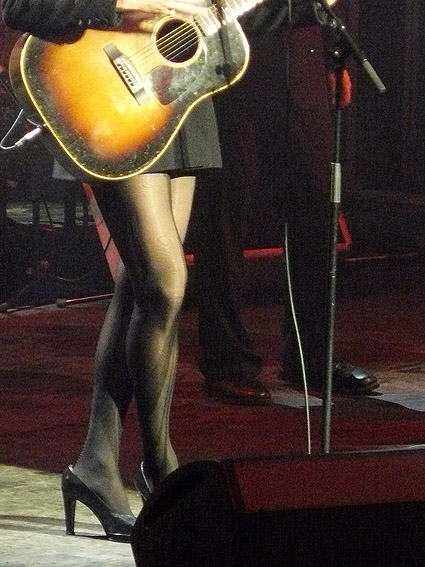 Nuff said? :)
Seriously though, here's one talented singer/songwriter if ever I heard one. To switch effortlessly from rock to folk to campy Judy Garland to nigh operatic arrangements — and to somehow keep it all together: that is not a small achievement. Yet Rufus pulls it off, with brilliance and exuberance.
… and a dash of subversive humor. I'm sure Wainwright would've brought a big fat approving grin on Zappa's face — and rightly so.
Now where did I leave my earrings…