You'll remember my going on and on about the Tom Waits book Sharl and I illustrated. Ah, well a couple of days ago we finally got our copy: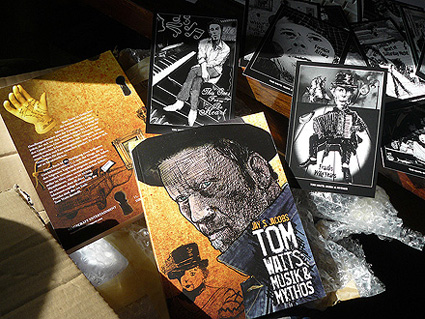 The front- and back-cover with some of the postcards.
Some more postcards.
It really turned out to be a wonderful book — great attention to detail, typography, paper choice as well as an excellent print job. More, larger pictures are available here. Call me biassed but Sharleena and I are really proud to have been part of this project.
As of now, the book is available for purchase at the publisher's site for a mere 15 euro. Place your order fast enough, and you'll get all twelve chapter illustrations in postcard form shipped along for free!