Bongo Fury
| | |
| --- | --- |
| | He told me he saw Jesus, and he was about 50 feet tall, walking across the desert ... He had a big beard, and he was huge. There's that kind of stuff, and Don [van Vliet] will tell us this guy's name he was with at the time - and you'll meet the guy in fucking Alaska, and it's like, "That's exactly what happened, man". |
| | Moris Tepper, "Yeah, I'm Happy", Mojo Magazine, December 1993 |
No differences, apparently, between the vinyl and the CDs. The 1995 CD has some restored cover/booklet artwork that wasn't on the original CD.
We Need: A comparison of the current disc with older discs would be grand.
ESSENTIAL VERSIONS FOR COMPLETISTS: Any version. The 1995 CD is a remaster. [completist's guide]
Issues
Original US (and Canadian) vinyl (DiscReet DS 2234, June 1975 ("2.10.75" has also been suggested))
European vinyls (DiscReet DIS 59209 in France, DIS 59209 and/or 59209-Z in Germany, W59209 in Italy - also released in Spain, but not in the UK, for contractual problems with Captain Beefhart and Virgin Records. A UK white-label pressing has been reported with the catalogue number K 59209)
Japanese vinyl (DiscReet P-10093D, white-label promo also reported)
Argentine vinyl (MusicHall 14.198 - white-label promos also issued)
Cassette (DiscReet M-5D-2234)
8-track (Discreet 8DM-2234 (0798), 1975)
The Old Masters vinyl (Barking Pumpkin BPR 9999-7, December 1987)
Original CD (Ryko RCD10097 in the US (imported into Australia by Festival Records and re-stickered Ryko D40737); Zappa Records CDZAP15 in the UK, May 1989; VACK 5036 in Japan)
Zappa Records cassette (TZAPPA15)
1995 cassette (Ryko RAC 10522)
Japanese picture CD (VACK 5260, October 5 1996)
Japanese paper-sleeve CD (Ryko/VACK 1221, October 24 2001 - sticker included)
And on the weird side, parts of this album seem to have been issued in Poland as a set of flexi-disc postcards.
Non-US Vinyls
| | |
| --- | --- |
| | |
| | This Australian LP cover has the photo cropped a bit differently, so that you can see the sign above Zappa's head. As you can see in the detail below, the picture is reversed. Thanks to Biffy for the picture! |
| | |
| | |
The American and Canadian LP covers were a bit different from the covers of other pressings. There was no artist/title printed on the American cover (it was on a clear-plastic sticker on the shrinkwrap) and the photo was cropped differently. From Biffy the Elephant Shrew:
I picked up an Australian LP pressing of Bongo Fury at a record convention this morning, and thought I'd mention a couple of differences between the cover of this version and the American release. First, the artist/title/recording info blurb is printed directly on the front cover. (On the original American LP, this blurb appeared as a transparent sticker affixed to the shrinkwrap.) Second, the photo is cropped differently, so you can see that above Zappa's head there is a sign advertising "EADNUS ETALOCOHC". Yes, that picture has been reversed all along (I think Cal may even have mentioned this on alt.fan.frank-zappa), though the only way you can tell on the standard version is by examining Captain Beefheart's shirt, which appears to button on the wrong side.
From Kristian Kier:
My Italian copy has the sticker included, but it was only sticked inside the shrink wrap. The sticker is still intact (means: not glued on something), and it says "Made in U.S.A.". The ordering number on the sticker says DS 2234, whereas the Italian catalogue number on the sleeve is W59209. The sticker is white, not clear plastic. The brand of the sticker paper is something like "Bintak". And the artist/title is printed on the sleeve, so no need for the sticker.
From Geir Corneliussen:
I can't remember any sticker, and I bought it some 17 years ago I belive. It's made in Germany by WEA music Gmbh. The artist/title is printed on the sleeve. DIS 59209 on the LP and cover.
About 10 months ago I lost out with a bid on eBay.co.uk for a white label test pressing for a UK Bongo Fury vinyl. It had a proper sleeve and a proper catalogue number (K 59209 I think). It went for about £275 ($420?).

I wonder how many test pressings were made before the problems with Virgin Records put a stop to everything?
Canadian Vinyl
From Kevin Sallows:
Not much to say on this one, other than to clarify that the Canadian release was also Discreet DS 2234. No artist/title printed on the cover and cropped so there's no "EADNUS ETALOCOHC" sign visible. Info on the disc specifies "Manufactured and distributed by WEA music of Canada" and the spine of the record cover says "Printed in Canada."
Cassette
An old cassette edition is most peculiar, because it was the only official release of Bongo Fury that came with printed lyrics - and with Beefheart aboard, printed lyrics are particularily useful. (These are SAID to be the exact same lyrics that can be found at the old and no longer maintained lyrics archive at Saint Alfonzo's Pancake Homepage, but the on-line lyrics there contain question-mark passages and what-nots, so I have my doubts. Bongo Fury aside, you should go to Román's Pretty Decent Lyrics Site for a more complete and up-to-date lyrics archive.) From Biffy the Elephant Shrew:
BTW, the lyric sheet in my copy of the Bongo Fury cassette does not include the lyrics of the Beefheart compositions.
(As for whether the music is "thud-like" in "Sam with the Showing Scalp Flat Top", Biffy confirms that "Bill Lantz has cited a tape of a question-and-answer session with Zappa and Captain Beefheart from Syracuse University, during which Beefheart can be clearly heard interjecting 'The music was thud-like'.")
Original CD
From Neil in the UK:
Same mix. Good sound quality.
Some dissent from JWB:
I am assuming that this album cannot be helped because the track on Stage #4 sounds just as bad (unlike the Fillmore 71 stuff).
Some cover/booklet artwork was missing from the original CD, but restored later, on the 1995 CD.
1995 CD
Official Ryko statement: "New Master. New timing sheet. Restored artwork." [full statement]
Japanese Paper-Sleeve Version (2001-2002)
Starting in 2001, Video Arts Music released a limited-edition series (2000 copies each) of Zappa CDs in paper sleeves - miniature LP sleeves. There was nothing special about this series other than the covers, which were very well done - inserts and "bonuses" were reproduced, the albums that originally had gatefold covers got little miniature gatefolds, and cover track lists were exactly as on the corresponding LPs, even in cases where the CD has bonus tracks or a different track order. Included in this series were some entries that never had "proper" LP issues, i.e. Läther. Additionally, some rarities--like the "green/gold" cover of Chunga's Revenge--were reproduced as special items in this run.
We need to stress that the sound quality of these discs matches the US Ryko issues, which they are clearly derived from. These are collectors items, not new remastered editions.
LATE-2005-UPDATE: Ryko USA has apparently been importing the overstock of these releases to sell as domestic "special editions," causing the speculators who paid top dollar for the entire collection to hari-kari themselves. This includes some of the discs that, as of August 2005, were pretty hard to find ("Money" and others).
1995 Cassette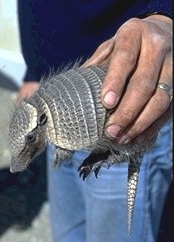 From Palestina:
I have RAC1052 from Ryko, and the cover is different from the CD version. At the bottom it says

ZAPPA/BEEFHEART
MOTHERS

Since the picture does not take up the entire cover, there is a brown texture covering the top/bottom half inch or so. I've never seen the CD insert, but the cassette version has a very simple insert: no pics, no lyrics. The cassette layout is credited to Ferenc Dobronyi.
Questions
Any details on 8-track versions?
Any regional peculiarities?
Any points to make about the Old Masters version?
How does the 1995 sound in comparison with older discs?
Additional Informants