Kids, if you're not into Tom Waits, I suggest you skip reading this entry altogether. If you are though — or if you like the way Sharl and I illustrate — you may want to read on.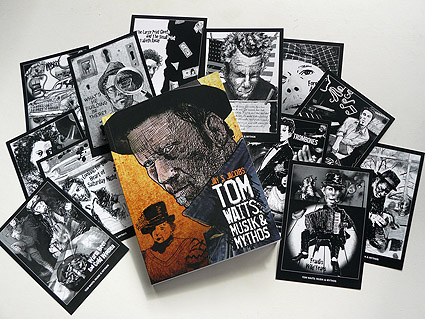 Our pal Tommi from StageCraft Entertainment has put together a deluxe "Musik & Mythos" Box. It harbours exquisite quality prints of our 12 chapter illustrations, as well as the book itself, encased in what I can only describe as a wooden box of pandora: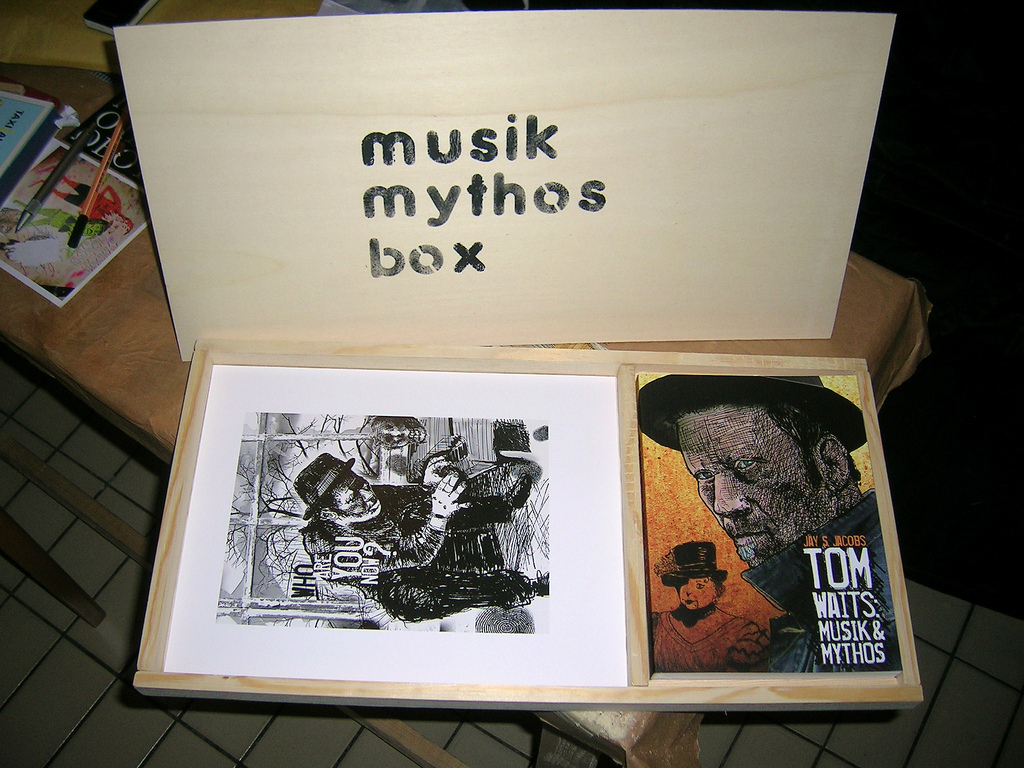 There's only ten of them, five of which have already been sold — contact Tommi if you're interested in obtaining one.