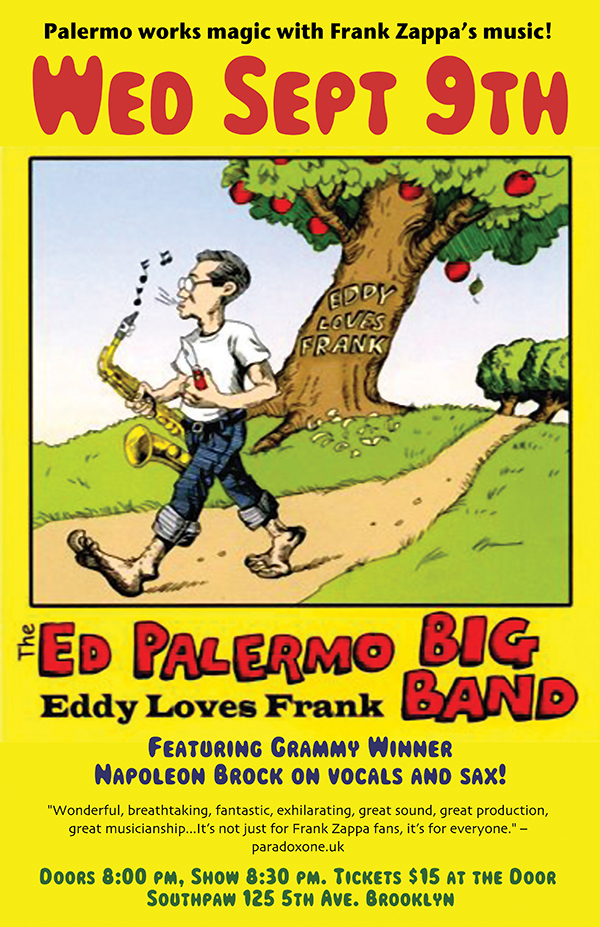 If you are a fan of Ed Palermo's arrangements of Frank Zappa's compositions, and if you are in the New York area on Wednesday, September 9th, 2009, join Ed Palermo and his special guest, Napoleon Murphy Brock (on vocals and sax) at the Southpaw.

Southpaw
125 Fifth Ave.
Park Slope, Brooklyn, NY 11217
718.230.0236
These shows, often made up of top New York musicians (those available for a given show), give each performance it's own unique quality. Indeed, the presence of Napoleon Murphy Brock on sax is a real treat (I mean, Eric Dolphy may have inspired me to pick up the sax, but it was Brock that kept me playing due to his overwhelming enthusiasm and joy of the instrument).
At little taste of February 6th, 2009, Dix Hills Performing Arts Center performance, "Pojama People":