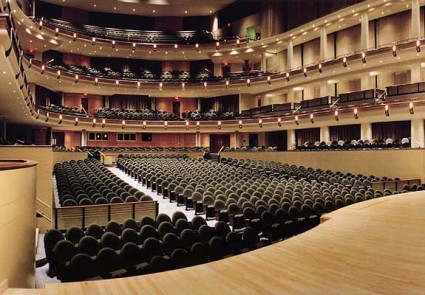 Almost eight weeks ago I learnt that one of The Edmonton Symphony Orchestra's 2010-11 Symphony Specials would be a performance of Frank Zappa compositions by a rock group fronted by two Zappa alumni – Ed Mann and Ike Willis – and backed by the ESO on Tuesday, March 15th, 2011 at 7:30pm at Edmonton's Enmax Hall in the Winspear Centre (see above).

Details were sketchy (such as which Zappa pieces would be performed) and information would appear and disappear from the ESO site, then be replaced by more up-to-date information. As the concert date drew closer, though, so did local excitement and enthusiasm for the show (whatever the setlist may be – featuring music from Yellow Shark, Joe's Garage, and Over-nite Sensation).
I managed to track down this interview with Ed Mann on a local City TV early morning news program called Breakfast Television, click here (imagine, Ed Mann living in Edmonton… I know quite a few Zappa alumni have taught workshops at the local University and Colleges).
For more info directly from the ESO, click here, and read the promo in one of Edmonton's local alternative art newspapers, here.