May 29th, 2008 • Barry's Imaginary Publisher

Attention French shoppers! Jazz Magazine's June issue has an 18 page special on FZ.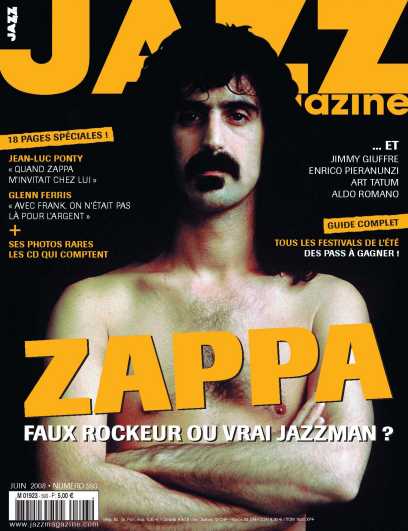 As you can see there's an interview with Jean-Luc Ponty on how he first met FZ, while the main article attempts to provide an answer to the question:
Zappa, Fake Rocker or True Jazz Man?
Your insights are welcomed in the comments…