March 16th, 2008 • urbangraffito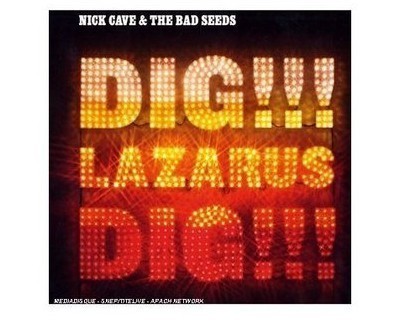 Australian sneer-rock vets Nick Cave and the Bad Seeds have come out with their 14th studio LP entitled, Dig, Lazarus, Dig!!! Though there's no tracklist info just yet, the album's artwork is provided by British artists Tim Noble and Sue Webster. The disc was released in the UK on March 3 on Anti- (a U.S. release is due in the spring, though a date isn't set yet).
Dig, Lazarus, Dig!!! is the first single from the album of the same name.